Hallmark 1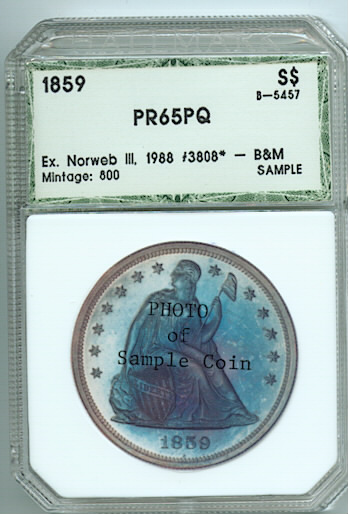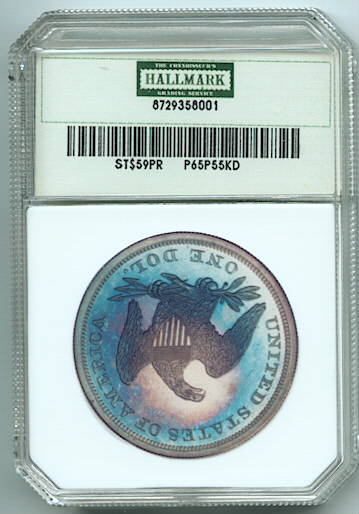 Now here is a neat one! I featured this on the front page of the site since it is so interesting and rare. This sample is pedigreed to the 1988 Norweb III sale and features Lot #3808, an awesomely toned 1859 Seated Liberty Dollar. The coin is not in this sample slab of course and is actually a paper photocopy of both sides. To make sure people understood it was a sample and not the real thing, Hallmark included the inscription "Photo of Sample Coin" in black ink on the front of the photocopy. They must have used glue to hold each side in place since the picture does not slide around. I have only seen 2 of these examples and I doubt many still exist.
---
Hallmark 2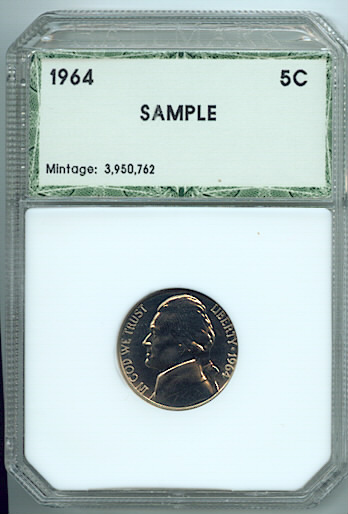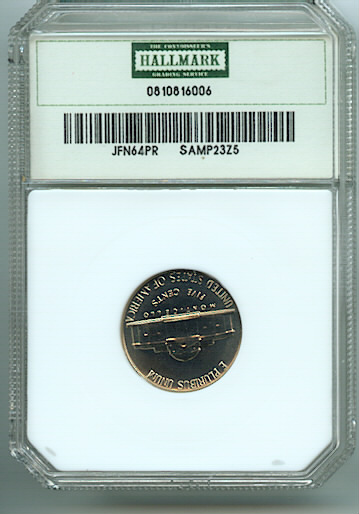 Hallmark 2 has a Proof 1964 (or other dates) Jefferson nickel. The word "Sample" appears where the grade would be. The more common of the two types, but something you would definitely still want to pick up at a reasonable price. This coin looks like a nice PR-68 and many people could have cracked them out to re-submit in later years.
Hallmark 2.1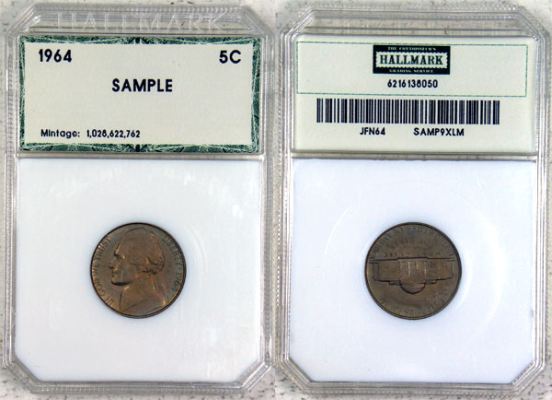 This sample has the same date, coin etc. The difference is the back of the label. This type has "JFN64" and the "PR" is left off even though the coin is still a Proof.