PCI 1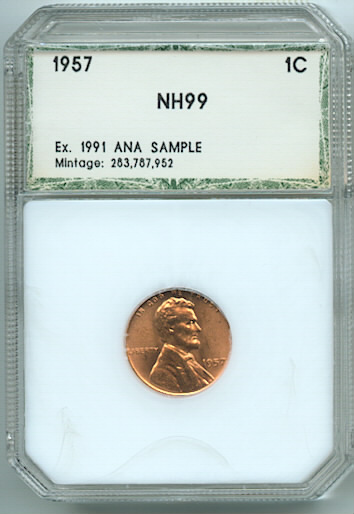 This is the first sample with the earliest date I have seen. I numbered it PCI 1 since it has the earliest date and the following slabs I numbered as a sub type since they were pedigreed to a different show but still have the same type of coin and label. "NH99" appears where the grade would appear and the show it was handed out (1991 ANA) is labeled in the bottom left hand side. "Sample" can be seen to the right of the show.
PCI 1.1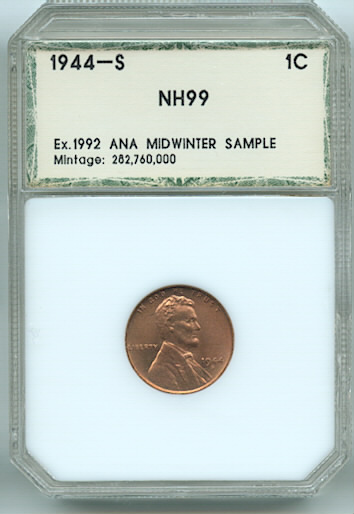 1992 ANA (American Numismatic Association) Midwinter
PCI 1.2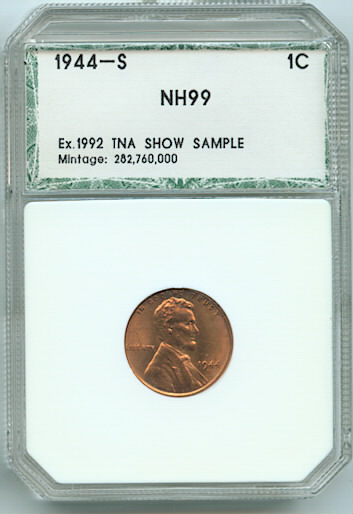 1992 TNA (Texas Numismatic Association)
PCI 1.3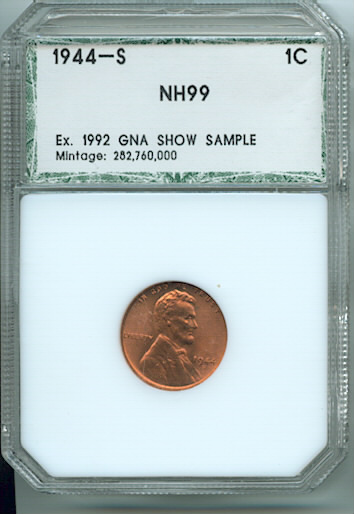 1992 GNA (Georgia Numismatic Association)
PCI 1.4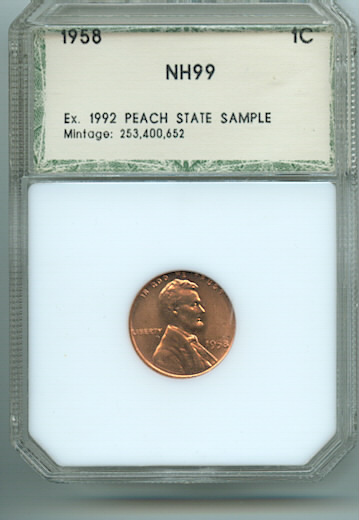 1992 Peach State
PCI 1.5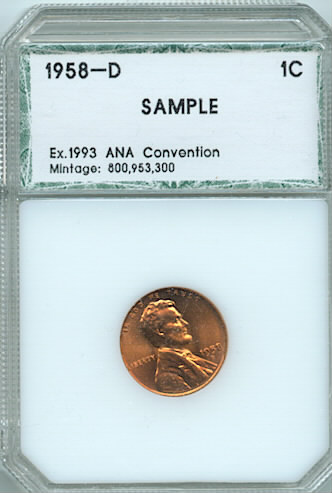 1993 ANA Convention
PCI 1.6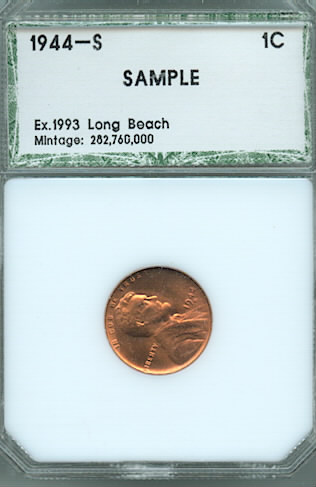 1993 Long Beach
PCI 1.7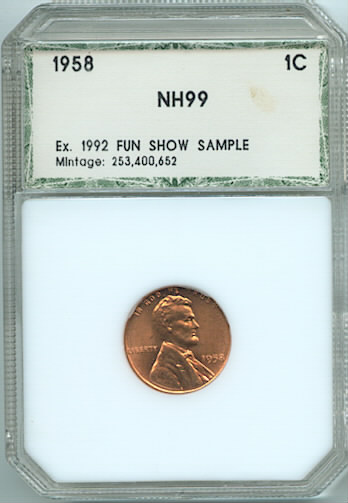 1992 FUN Show
PCI 1.8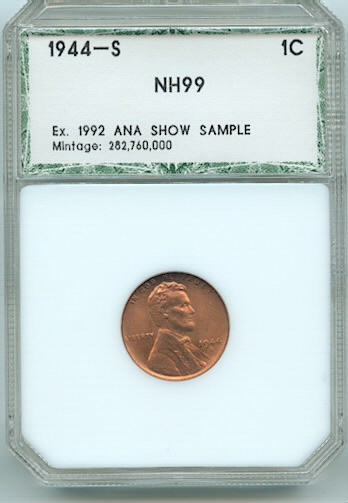 1992 ANA Show (Summer convention)
PCI 1.9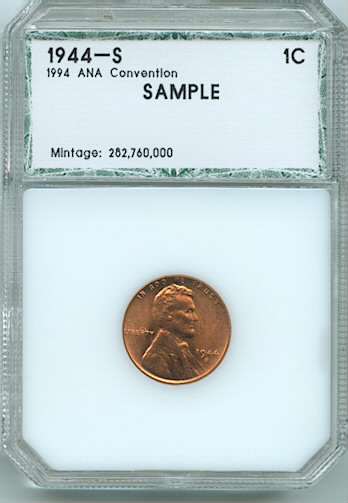 1994 ANA Convention. Notice that the pedigree has been moved below the date towards the top of the slab label.
---